Miombo with their PekoPe stoves from Norway, Click here
OttoFormo's latest developments for Haiti check here
Click here to read more about Miombo brought to us by Otto Formo member from Norway
This looks like the best stove that can easily be made locally by Haitian craftsmen very inexpensively.
It uses vetiver grass that is easily collected without expense.
This will save a lot of trees in Haiti!
Click here to see good powerpoint on Peko Pe LTUD stove demonstration in Zambia
Read about Jock Gill's LTUD stove and see how to build them
Introduction to iCans stoves for educators and how to build a Biochar grass burning stove, Click here .
Click here to read about BIOCHAR Farming
World Stove with their Lucia Stoves from Italy, Click here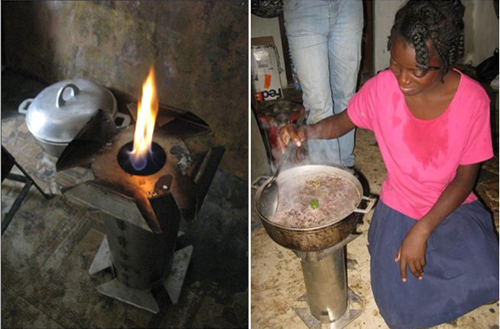 World stove has model that can be easily shipped
Why Pyrolytic Stoves, click here